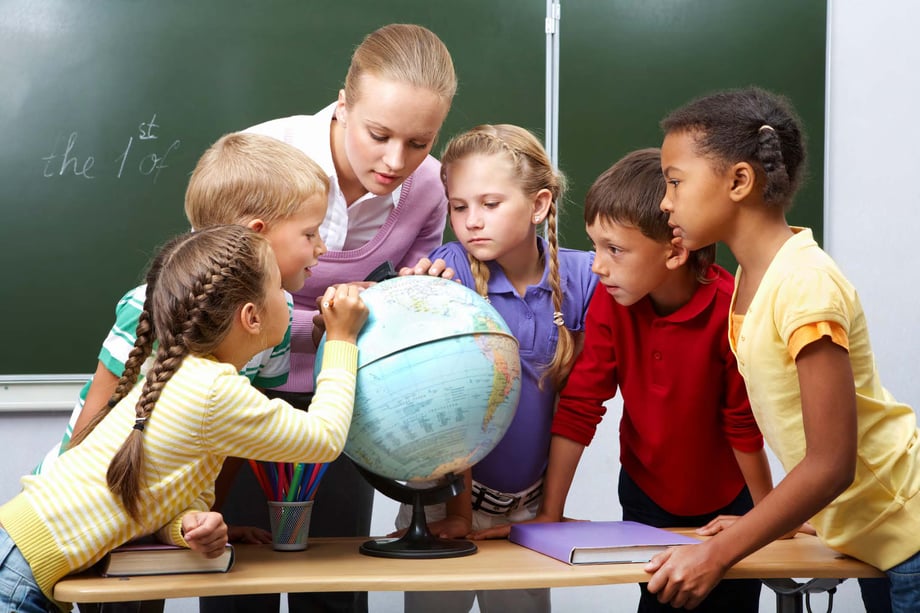 With the challenges we are currently facing around the globe, organizations like AdoptAClassroom.org are essential in keeping education available for students, parents, and teachers. We are proud to be partnering with them for our seventh annual Beards and Braids for Busy Season campaign—raising awareness and funds to provide COVID-19 relief for educators and their students.
To increase support and raise awareness for this important cause, we interviewed Melissa Hruza, Director of Marketing and Corporate Sponsorships for AdoptAClassroom.org. Read what Melissa had to say and help us make a difference by donating and sharing for this great cause.
GTN: What is AdoptAClassroom.org's mission?
AdoptAClassroom.org powers today's classrooms to prepare tomorrow's graduates.
GTN: What does your organization mean to you? Why do you work there?
To me, I cannot imagine going to work each day and not having what I need. That's just the reality for most educators in our nation's public schools. 92% of classrooms have students whose families cannot afford school supplies. Teachers and principals are spending their own money to ensure that students have the supplies they need. That's just not ok.
AdoptAClassroom.org believes in equity in education, meaning that every student deserves equal access to the tools they deserve to be successful in school. Those tools vary from student to student. I'm proud to be part of an organization that empowers educators to order the items they need and get them to students quickly.
GTN: Please share one or two stories of individuals whose lives have been changed because of your organization.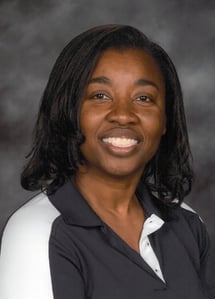 Marilyn
Design Teacher in Tallahassee, Florida
Received $2,000 grant
Marilyn was using technology to help her students build new skills while giving back to their entire school community. Using resources like 3D printers, her students built models to better understand complex mathematical concepts and to share with their peers. They needed more support to grow their program. However, like most teachers, she must write grants and fundraise to ensure her program has funding. Marilyn received a $2,000 grant from AdoptAClassroom.org to keep their program growing.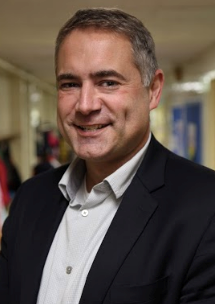 Ryan
Principal in St. Paul, MN
Received an AdoptAClassroom.org grant for every classroom at his school
Every year, Ryan receives donations of pencils, notebooks, and other supplies for his students. As the principal of a high-needs elementary school, he is thankful for these gifts, but his students need more to bridge the education divide caused by poverty. After a donation from AdoptAClassroom.org to each teacher at his school, classrooms were transformed with new books, flexible seating, and 3D printing materials; items that may not be thought of as traditional school supplies but are essential for student achievement. These unconventional supplies will continue to help students prepare for their futures in an ever-changing world.
"The funding from AdoptAClassroom.org has really positively impacted staff and students. We've been able to purchase some supplemental materials which have accelerated student achievement. We were able to increase our reading proficiency by 7.5% in one year, which is a really big gain. I attribute that to the materials our staff was able to use through AdoptAClassroom.org."
GTN: What are your organization's goals this year?
Following the COVID-19 outbreak, many things will change for educators. What will not change is that they know best what their students need right now. Every school has different needs; some will require laptops for distance learning. Others may have iPads for all students, but they want to ensure their students from low-income households have some extra food. No matter what schools face, we will ensure they can use AdoptAClassroom.org funds to get those items as quickly as possible to students.
GTN: In what ways do you see our BBFBS campaign helping you reach your goals? Why/How?
AdoptAClassroom.org is working with school districts that have a plan to get the supplies to the students, even though they are closed due to COVID-19. The BBFBS campaign will help us get resources in the hands of students that need it most right now. Distance learning is going to be a challenge for all families, but particularly low-income students. These funds will help ease that burden at such a critical time when learning can't stop. Teachers will not have to worry if their students can access the tools they need; they can focus on what's important for their students to learn.
GTN: As you look back over the past few years, what changes have you seen in the needs for classrooms and students?
Over the recent years, there has been a significant shift in our nations' classrooms. We have an increased need for technology of all kinds in the classroom. From headphones to robots or tablets, low-income schools struggle to get those supplies to students. When they're able to obtain those items, it really makes a difference. Students are able to keep up with their peers and access resources that help them build critical skills in a changing world.
GTN: Is there anything else you want our readers to know?
We appreciate your support of our organization during this unprecedented time for our schools and country. The funds you donate are going to directly support students in need and educators on the front lines of education. It will mean more than you know!
Help us support AdoptAClassroom.org in their efforts to provide relief for students and teachers impacted by COVID-19. Through the BBFBS campaign you can donate today, or show your support by sharing their story and raising awareness for this amazing cause!