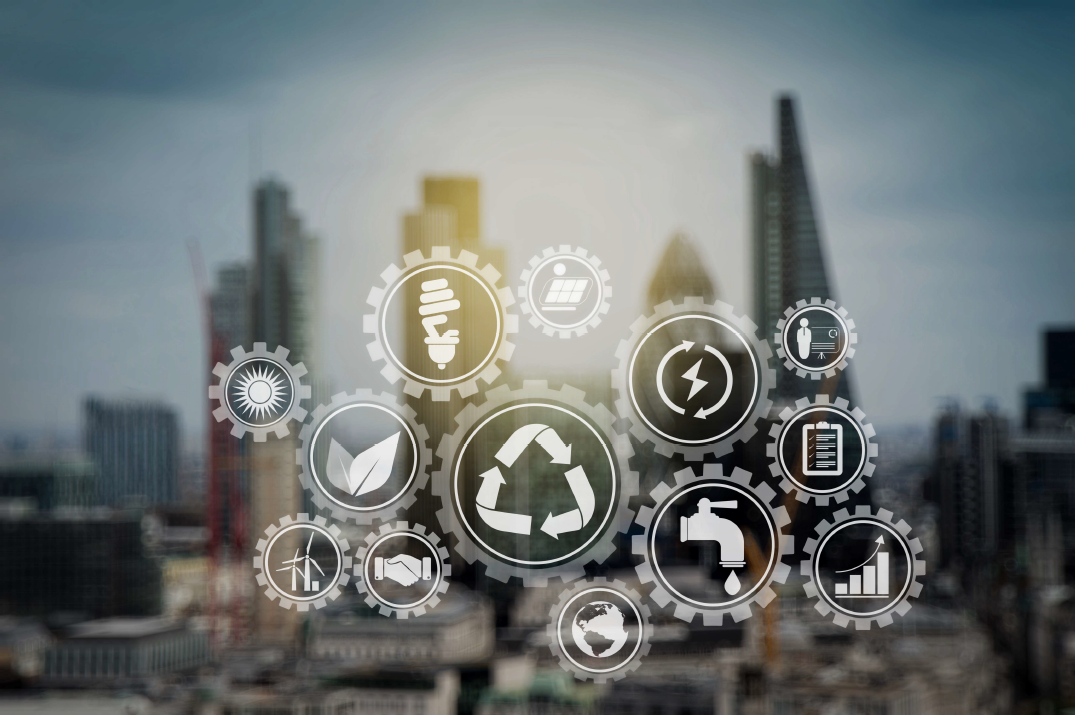 "Going green" at home can seem like a relatively simple task. Recycle what you can, reuse and repurpose where possible, reduce the amount of goods you use, be strategic about your outings… the list goes on. When you are at home, it is likely just you and your family all able and willing to contribute to the "green" cause. But when you are in an office environment, going green can be more difficult.
If you are leasing office space, you may be somewhat limited in what you can do to reduce your company's carbon footprint. For example, you may not have the ability to control the temperature in your space if it is centrally located and controlled; and you will likely not be able to reduce the building's overall water usage in restrooms and break areas. However, there are some things you can do to reduce your carbon footprint in any office space.
In December 2019, GTN moved its headquarters and MN office into a new, larger office space; and though we could not have a direct impact on the building's overall carbon footprint, there were things we did to be more environmentally friendly and sustainable in this new space. Below are examples of some of the steps we took to reduce our carbon footprint during our build-out and move into the new office space, and things you should consider if you are planning to relocate your office:
All the old fluorescent lighting in the space was removed and replaced by energy efficient LED lighting.
Motion sensors were installed on the light switches in individual offices to reduce energy consumption after a certain period of inactivity.
In our new breakroom, we incorporated the following environmentally friendly options:

The countertop was constructed out of recycled glass.
The mosaic tile backsplash was fabricated with recycled car windows and other scraps of porcelain and glass.
A luxury vinyl tile flooring was installed, which included pre-consumer recycled content of 37% and post-consumer recycled content of 22%.
A water bottle refill station was installed.

The backing on the carpet tiles throughout the office was made of 100% recycled content.
Our new boardroom table—one of the few new pieces we needed to purchase—was created out of reclaimed wood.
Nearly all our existing furniture was moved to reuse in the new space, enabling us to reduce our consumption of new products. Pieces that were no longer useful due to wear and tear were recycled as much as possible.
We reused as much of the previous space materials that we could, such as glass, door frames, and door hardware.
In the end, we were able to incorporate many sustainable solutions throughout our new office space and in effect, reduce some of the negative impact that comes with such a large undertaking. There is always more we can do, and we are committed to seeking out ways to continue to shrink our company's carbon footprint.