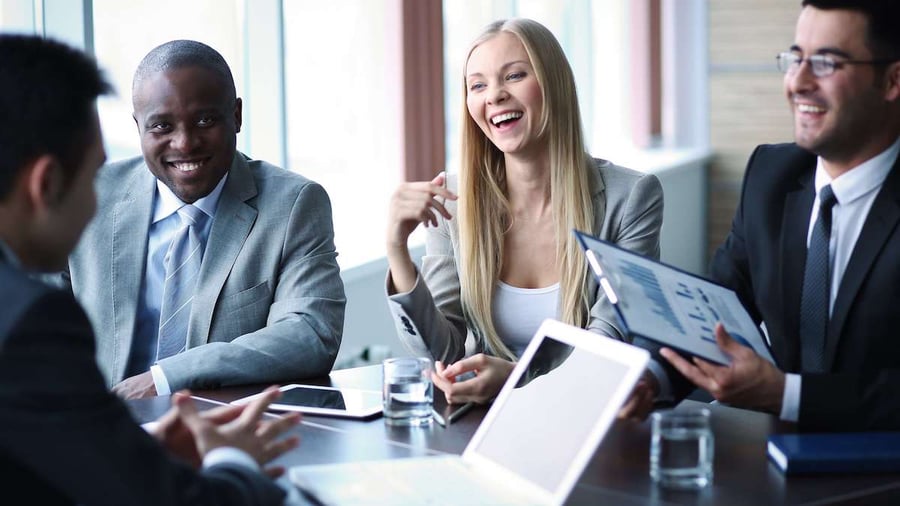 In today's workforce, it is common to have employees working on multiple projects across the country or around the world. While permanent and long-term assignments are generally managed through a defined HR function, managing short-term business travel tends to be a bit more challenging. Actively managing short-term business travel can greatly reduce risk for your organization and business travelers. Thus, developing a structure to oversee this area is imperative.
Here are the best practices to consider when managing your company's business travelers:
Track and Proactively Manage Workdays
Tracking the location where your employees are working is a critical first step in determining the company reporting and withholding requirements. It is important to institute a system that requires employees to provide this detail either indirectly or directly through required use of a company or third party resource, such as a travel agency.
---
The GTN Business Traveler Survey conducted in May 2018, showed that nearly 36% of companies do not actively track their domestic business travelers and almost 26% of companies do not actively track their international business travelers.
---
If your business travelers are using a common source for booking or tracking their travel, it is often possible to implement an indirect process for monitoring and addressing the tax and legal requirements for the locations where your employees are working. Although there are a number of high cost technology solutions on the market to assist with this process, it may be possible to generate reports out of your current travel system that would allow you to understand and address risk in a more reasonable manner. For example, GTN has developed a tool that can import files from many sources which will generate reports to highlight employees who may be nearing or already past compliance thresholds as defined by location specific tax rules and/or company policy. In this way, the analysis of data is automated, allowing your organization to proactively understand and manage risk.
For companies who prefer involvement that is more direct from their employees during the tracking process, GTN has developed an online travel and workday calendar that is easy for employees to use to track their workdays around the world. Once an individual records their work location, you can generate reports to determine when to implement reporting and withholding for a particular employee. Additionally, company program managers can gain access to travel and workday detail for all employees, ensuring monitoring can occur on a real time basis.
Understand the Tax Rules
Nonresident country and state reporting and withholding rules can be complex and may differ by jurisdiction. These requirements can also vary depending on such factors as:
Your company's corporate structure
The activities performed by the individual in the work location
The relationship the company has with the individual (i.e., independent contractor vs. employee)
The individual's personal tax residency
It is important that your organization understand the technical requirements for each jurisdiction and implement processes and procedures to appropriately monitor and evaluate reporting and withholding requirements for your mobile employees.
Download our Business Traveler Planning Matrix, which provides an example of the requirements for a business traveler from the US to Canada. Contact us if you are interested in a different Home / Host combination.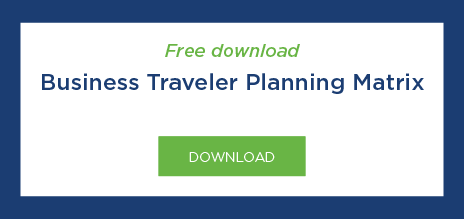 Educate Business Travelers and Program Managers
Education for both business travelers and program managers is key for any business traveler program. Knowing the potential tax risks involved, as well as the obligation to report and monitor travel will greatly increase compliance.
When program managers are aware of the tax and reporting obligations involved when sending employees to work outside of their Home country or state, there is a higher potential for employees to track the travel and workday information from the start. Proactive planning can take place when everyone involved understands taxation thresholds for given jurisdictions.
We have created educational taxation booklets that will assist both mobile employees as well as program managers in navigating some of these issues. Click here to access these booklets.
Develop a Company Business Traveler Tax Policy
Developing a company policy that provides clear guidance to program managers and employees is essential to tax risk management. We recommend the tax policy:
Define who will be covered by the policy
Set expectations on tracking travel and workdays
Define the process to review and initiate any required reporting and withholding obligations
Note the tax gross-up procedures the company will follow
Confirm what tax services the company will provide for the employee
Outline the process that will be followed if employee has questions regarding the tax gross-up
You can develop the tax policy as a standalone policy or include it as one section in a broader business travel policy. Your other mobility policies can be a great starting point for building this policy. We recommend including HR, mobility, finance, payroll, and business units in the development of the policy to ensure their support.
We have assisted many companies in creating new tax policies or in updating their existing tax policies. Click below to schedule your free, 30-minute consultation with one of our business traveler specialists.
Ensure Company Support for the Employee
Once Host country or state income tax liability and withholding are required, the employee will typically have an obligation to file an annual income tax return. If income is reported to both the resident and nonresident country or state(s), the employee will need to consider ways to address potential double taxation, such as through use of available tax credits on their resident income tax return. It is important to note, that although credits may be available, an employee's overall tax liability may increase depending on the amount of tax imposed by those non-resident jurisdiction(s).
For example, Texas has no individual income tax. Thus, any employees subject to tax in another state will experience an overall increase in their income liability. If the income is from their employment, the company should consider how to address this increased cost for the employee.
To address the potential increase in tax, some companies take the position that they will fully support the employees through tax gross-ups. This helps to ensure the employee is not incurring additional taxes due to the work performed in the nonresident country or state(s). This policy not only addresses the possible increase in tax for the employee, but also supports compliance, as the employee is more likely to report the location of their work if they know there is not an additional tax cost to them. In addition to the tax gross-ups, companies may pay a tax provider to assist the employees with annual tax return preparation to address potential complexities in filing multiple country or state income tax returns.
The Risks of Noncompliance
As most countries and states are trying to increase revenue dollars, they are ramping up enforcement for tracking mobile employees to ensure they follow the jurisdiction's tax laws. Technology has made it easier for tax auditors to focus on companies that may have a mobile workforce, with special focus on executives and board members. If auditors become aware of business travelers, they can initiate a payroll audit to ensure the company has withheld and reported the proper income tax.
Failure to comply with the appropriate payroll reporting and withholding can result in tax assessments to the employee or company, with related penalties and interest. These costs are often unexpected, leading to employee and potentially business unit dissatisfaction. In addition, the resulting "headlines" can be damaging to the reputation of your employees and organization.
Read our May 2018 newsletter on the some of the most frequently asked questions and answers that we hear regarding the tax risks of business travelers.
As long as employees continue to work outside of their home states, it is crucial for companies to monitor US federal and state legislation and to ensure that they are compliant with all reporting and tax withholding obligations. A system to proactively track employee workdays and a process to report the required state income and tax withholding in payroll needs to be implemented. Additionally, we recommend the company develop a policy and determine what level of assistance, if any, will be provided to the employee. Failure to follow these steps can lead to financial, legal and reputational risks for your organization and its business travelers.
As noted previously a large percentage of companies do not track their business travelers to determine the tax risks associated with them. With this statistic in mind, GTN has developed a cost effective business traveler tracking tool. Our tool is meant to make you aware of the risks associated with your business travelers so you can begin to take steps in becoming compliant. If you would like to see a free demo of our tool, please reach out to us by scheduling your free 30-minute consultation or via the contact information below. We look forward to speaking with you.
If you have questions or would like further information, please contact us at info@gtn.com or at +1.888.486.2695, or visit our services page to see what assistance we can provide.
The information provided in this article is for general guidance only and should not be utilized in lieu of obtaining professional tax and/or legal advice.